GTD notebook in excel format is downloadable
I made the gtd notebook in microsoft excel 2000 format. It contains the below 10 templates. You can print it or fill it directly.
This Excel file is obviously based on the
D*I*Y Planner
. BTW, it is protected under the terms of a Creative Common No-Derivs Non-Commericial license.
01-gtd workflow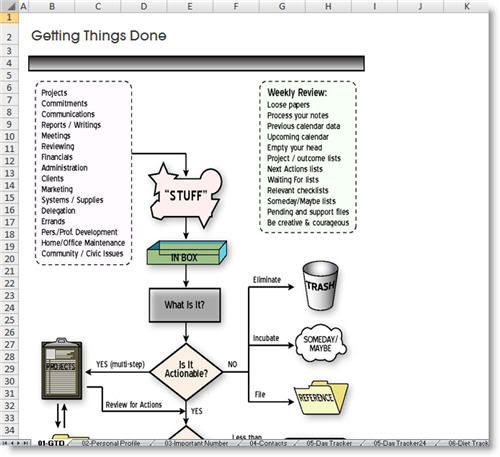 02-Personal Profile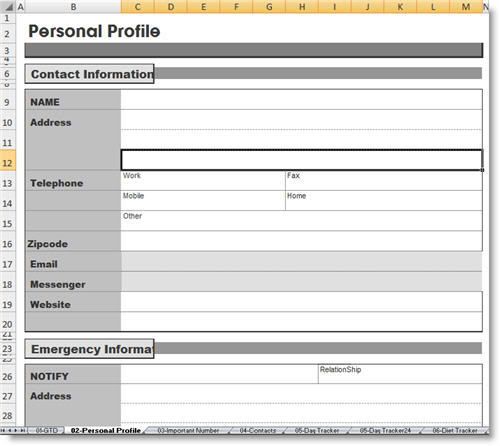 03-Important Numbers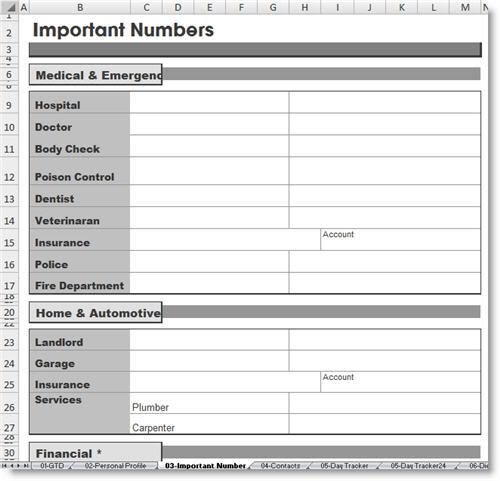 04-Contacts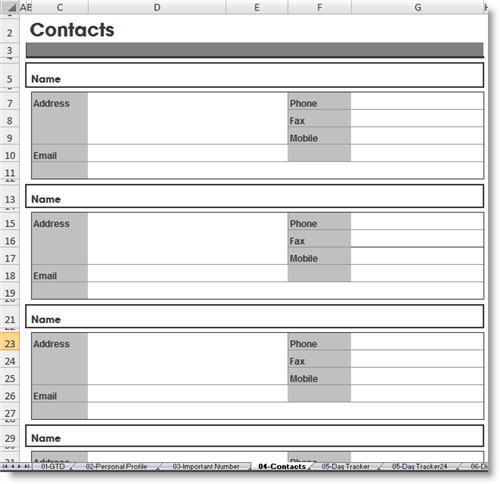 05-Day Tracker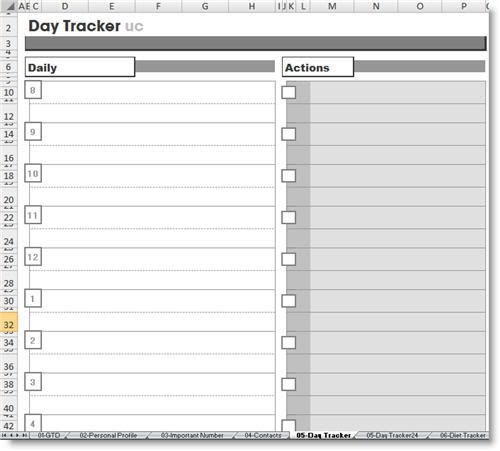 05-Day Tracker 24C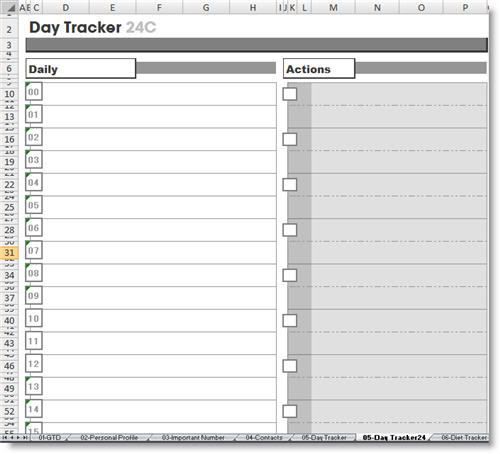 06-Diet Tracker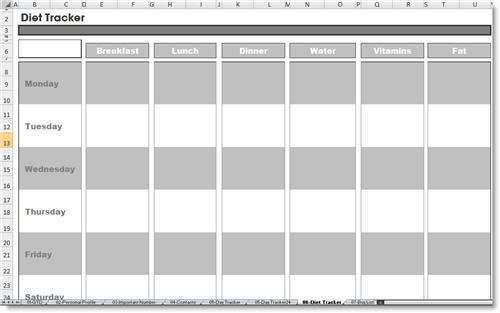 07-Buy List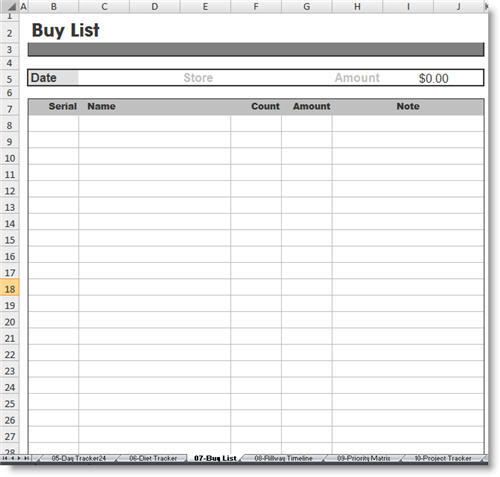 08-Railway Timeline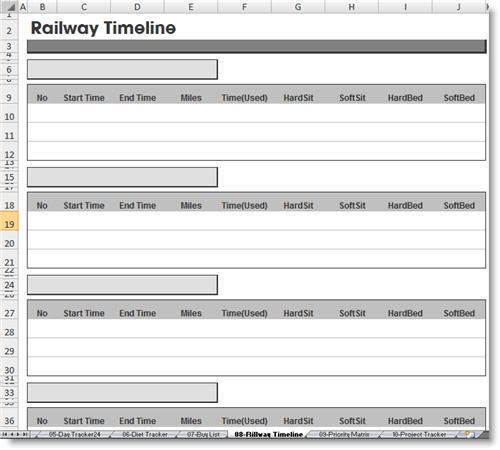 09-Priority Matrix
10-Project Tracker
You can download it here,
in zip format now