Save energy not only by Black Google
In a
January 2007 post
at the EcoIron blog, Mark Ontkush estimated that Google could save 750 megaWatt hours a year using a totally black screen. He reached the conclusion by the mapping table "
Display Colors vs Power Usage
".
Is it only Google's duty to save the energy? Youtube, Digg, facebook...and even more. Actions speak louder than words. Let's begin.
1. Dark theme on OS
Open "Control Panel" -> "Display", Select the option "Appearance", Select "Windows Class style" in "Windows and buttons" and "High Constrant Black" in "Color scheme".
Maybe you don't like it, you can customize it by clicking the "Advanced" button.
I have modified it myself. This is the preview, and you can download
here
.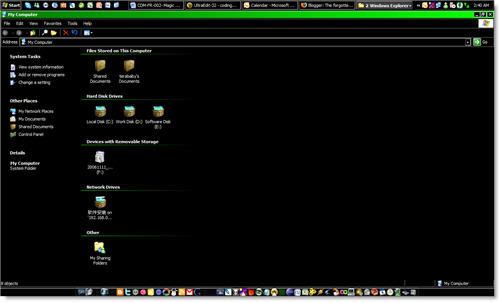 Alternative, you can install
Uxtheme Multi-patcher 5.5
, "Uxtheme Multi-patcher will allow you to use any 3rd party msstyle theme on Windows XP/SP1/SP2 or Windows Server 2003 (with Themes enabled) just by patching the uxtheme.dll (dynamic link library).".
After install UXtheme, you can download
NIOR
theme and apply it.
2. Dark style on popular web site
Only for firefox.
Please install
Stylish
plugin and
Greasemonkey
plugin firstly.
About:blank
UserStyle:
about:blank - Dark Firefox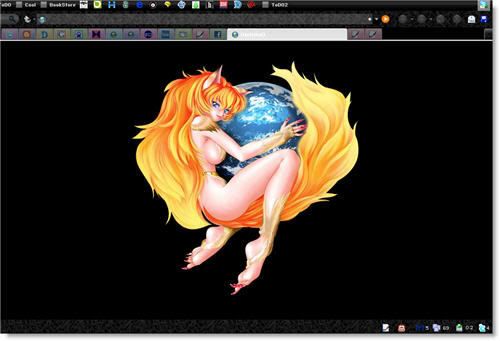 UserStyle:
Dark Sexy Firefox About:Blank
---
Google
UserStyle:
Google Web Search - dark gray redesign (vC)
---
GoogleReader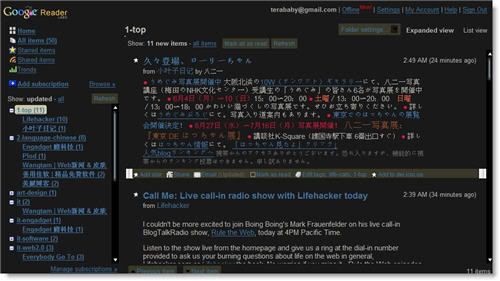 UserStyle:
Google Reader Dark by oltra
---
Gmail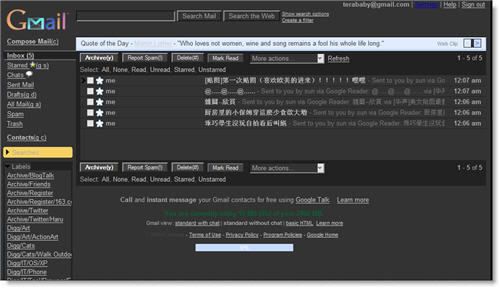 UserStyle:
Dark Gmail .5 patch 3 α
---
Youtube
UserStyle:
YouTube.com - dark gray redesign (vC)
---
Digg
UserStyle:
Digg v4 - Dark gray design
---
facebook
UserStyle:
Facebook DARK
---
twitter
Setting by "Setting" -> "Design", fill "000000" in Background Color or upload one image in dark or grey theme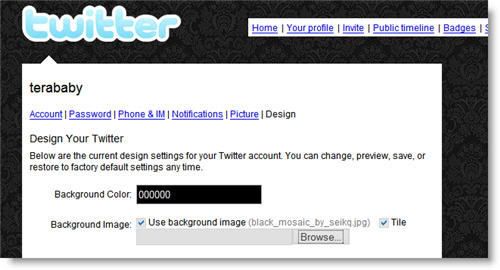 ---
Flickr
UserStyle:
Flickr Image Only [Black background]
---
For more dark style, you can search in
UserStyle.org
3. Firefox dark skin
You can select the firefox skin in dark theme. I choose "
MidnightFox 0.65
" as my best skin.
4. Office2007 dark theme
Click star button in office2007, and click "XXX options". In the dialog, select "Black" in Color Scheme.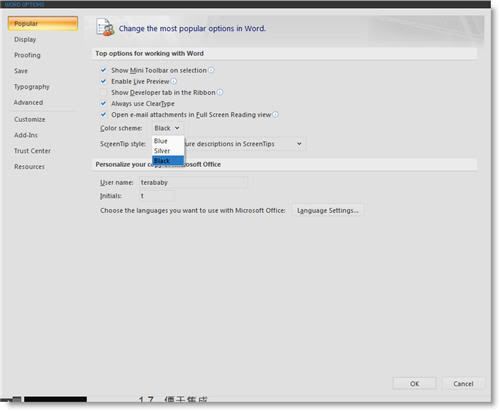 If you have others, please give me some comments. Let's share the good ideas.