Using BigTwitter to post message
In the past three days, I write one mini tool named BigTwitter. You can use it to post message to Twitter.
1. Login with username and password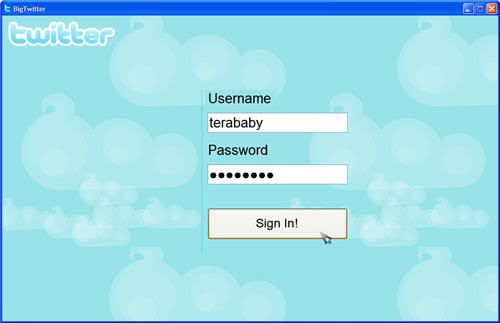 2. Write some characters and post it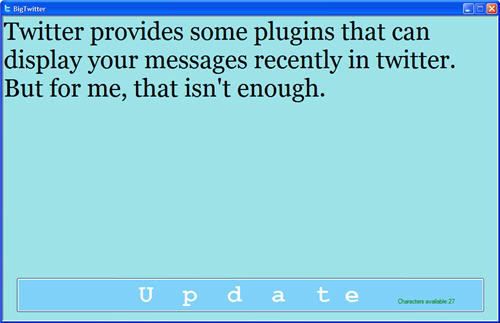 Download
BigTwitter
Note: If you can't run BigTwitter, please download
Microsoft .NET Framework Version 2.0 Redistributable Package (x86)
and install it firstly.
Labels: twitter