how to synchronize multi twitter services via msn robot
Do you have multi twitter services?
Twitter
, the popular miny-blog webapp.
In China, there are many twitter alike webapps.
Fanfou
and
Jiwai.de
are popular recently.
So one problem is come up, how to update the three twitter at the same time?
Msn robot can help me.
msn robot for twitter: msntw001@hotmail.co.jp
for fanfou: msn002@fanfou.com
for jiwaide: wo@jiwai.de
1. Open one chat windows by twitter robot, and invite the other two robots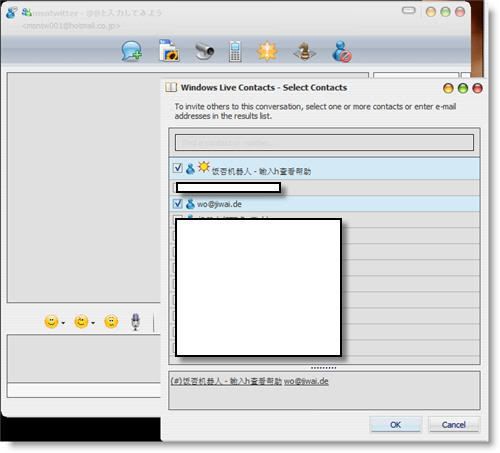 2. This is the meeting among three robots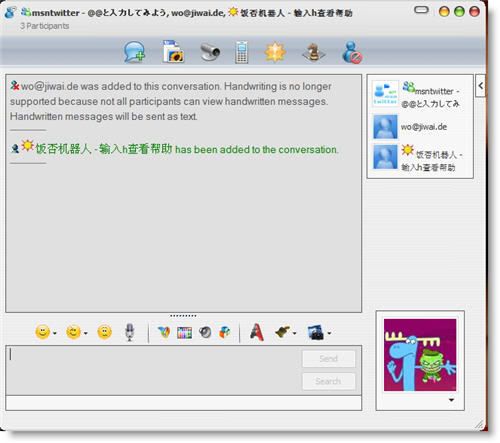 3. Send one message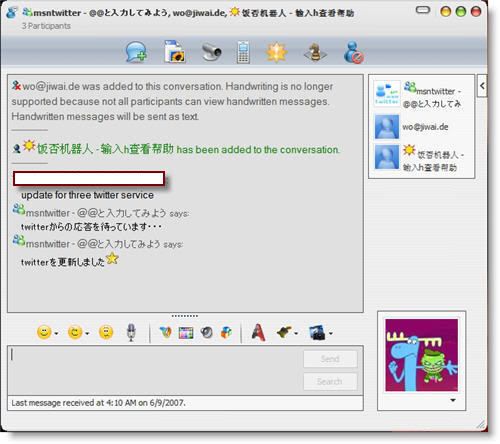 4. Show the result on web page
twitter
fanfou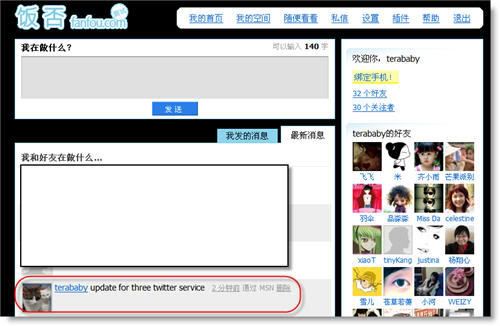 jiwaide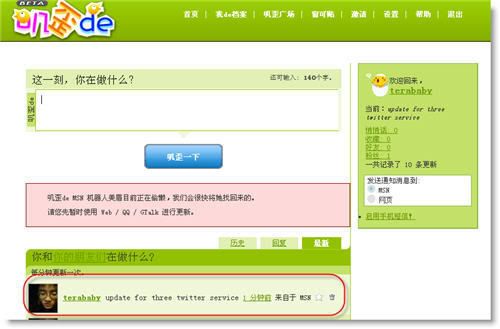 btw: I got the idea from
hecaitou
.