What's going on in the Twitter world
TweetVolume
is a frequency search engine of sorts, giving you feedback, by way of graphical representation, how many times your search term has shown up on Twitter.
Twitter
is the serivce where you can talk with yourself. The words shown up on Twitter indicate some different and significative things. Let's do some tests using TweetVolume. And you can compare this with google search.
1. happy, sad, smile, cry, sleep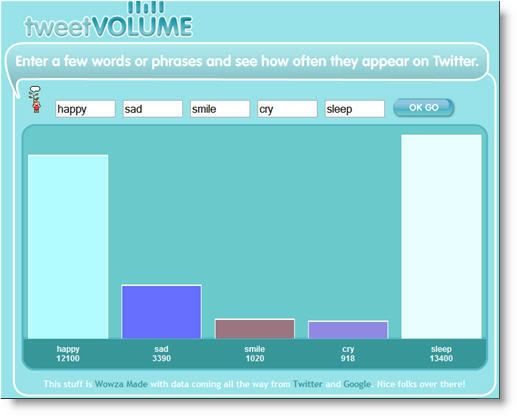 Most peoples are happy. So please join in twitter, you can meet happy people and that will make you happy too. Smile is equal to cry almostly. At last, sleep is the important thing.
2. Peace vs War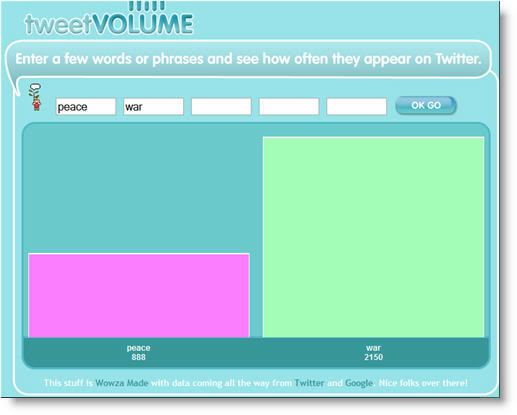 This is not a peace world. Never be. Oh my God!
3. Man, woman, people, dog, cat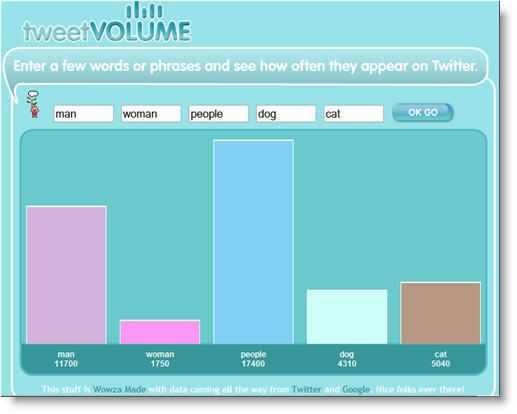 I'm sad to say that the twitter world is out of balance on sex. And be happy that the cats are more popular than the dogs. I have three cats :_)
Labels: web2.0